ARIELA CAGLIO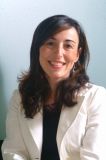 Associate Professor
Department of Accounting


Courses a.y. 2016/2017
10728

PERFORMANCE MANAGEMENT AND CONTROL
20161
PERFORMANCE MEASUREMENT

Biographical note
Degree in Business Administration and Ph.D. in Business Administration and Management, Università Bocconi, Milan.

Academic CV
Associate Professor of Management Accounting. Program Director of BIEM (International Economics and Management) and BIEMF (International Economics, Management and Finance). Senior Professor of the Area Amministrazione, Controllo, Finanza Aziendale of SDA Bocconi School of Management. Professor of the graduate course of Accounting at Università della Svizzera Italiana (USI). Research Assistant at the University of Manchester (1999-2000), Visiting Professor at the London School of Economics and Political Science (LSE) (2011). Since 2012, member of the Standing Scientific Committee of the European Accounting Association (EAA).

Research areas
Management accounting and controls in inter-organizational relationships and networks; the accounting profession; CFO and top executives' compensation.

Selected publications
Articles
Management accounting information exchanges in buyer-supplier relationships: Exploring the relevance of individual-level variables through social network analysis

(con A. Ditillo), Management Accounting Research, 2012, 23, pp. 61-78, Best Paper David Solomons Prize in 2012.



Interdependence and accounting information exchanges in inter-firm relationships, (con A. Ditillo), Journal of Management and Governance, 16 (1), 2012, pp. 57-80


Internet technologies and interactivity of management control systems: some empirical evidence, (con L. Zoni), Problems and Perspectives in Management, 8: 4, 2010, pp. 58-71.


A Review and Discussion of Management Control in Inter-Firm Relationships: Achievements and Future Directions, (con A. Ditillo), Accounting, Organizations and Society, 33, 2008, pp. 865-898 Top 25 Hottest Articles


Enterprise Resource Planning Systems and Accountants: Towards Hybridisation?, European Accounting Review, 12: 1, 2003, pp. 123-153 Most Cited Article
Chapters in books
Does Transparency Make a Difference? The Uses and Roles of Inter-firm Accounting in Strategic Alliances (con A. Ditillo), in Das T. K. (edited by), Strategic Alliances for Value Creation, Information Age Publishing, 2012


Beyond the "Ideal": Exploring Controls in Inter-firm Settings from a Combinatorial Perspective (co-author: A. Ditillo), in Das T. K. (edited by), Management Dynamics in Strategic Alliances, Information Age Publishing, 2012
Books:
Budget e controllo di gestione, (con F. Amigoni), 2012


Performance management: modelli e strumenti per competere oggi (con A. Bhimani, A. Ditillo, M. Morelli), Egea, 2010


Controlling Collaboration between Firms. How to Build and Maintain Successful Relationships with External Partners, (con A. Ditillo), Elsevier, 2008


Il costing oltre i confini d'impresa. Metodologie e strumenti di misurazione e gestione dei costi nella supply chain, McGraw-Hill, 2008