ARNALDO CAMUFFO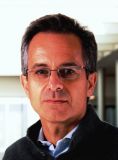 Full Professor
Department of Management and Technology

Courses a.y. 2017/2018
20162
GESTIONE DELLE RISORSE UMANE / HUMAN RESOURCE MANAGEMENT
30211
LEAN MANAGEMENT
40251

LABOR RELATIONS & HUMAN RESOURCE MANAGEMENT
Biographical note
Born on October 20th, 1961. Degree in Business Administration (1985 cum laude) and PhD in Business Administration (1990) from Università Ca' Foscari of Venice. MBA (SM'90), Sloan School of Management, MIT (1990).
Academic CV
Full Professor of Business Organization, Director of ICRIOS, Invernizzi Center for Research in Innovation, Organization, Strategy & Entrepreneurship. He taught at the Universities of Padova and Venice.
Visiting professor: Industrial Performance Center at MIT, School of Management of the University of Michigan, Dearborn, and Universidad Deusto, San Sebastian. Fellow of Industrial Performance Center (MIT), International Motor Vehicle Program (MIT), Sloan Industry Studies, GERPISA - Groupe d'Etudes et de Recherches Permanent sur l'Industrie et les Salariés de l'Automobile, Université d'Evry-Val d'Essonne.
International awards: Distinguished track paper, Quality Management and Lean Operations track, Decision Science Institute Annual Meeting, San Francisco 2012 (with F.Gerli). The Chris Voss Best Paper Award Honourable Mention, European Operations Management Association-EUROMA Annual Conference, INSEAD, Fontainebleau (with A.Furlan, P.Romano and A.Vinelli), 2004. Best Paper Award, Knowledge and Learning Section, British Academy of Management Annual Conference, held at Middlesex University, London (with F. Gerli), 2002.
Member of: Academy of Management; Strategic Management Society; European Group for Organization Studies.
Member of the editorial board of European Management Review and International Journal of Innovation Management.
Research areas
lean management, lean startups; modularity, strategic human resource management and human capital
Selected publications
Modularità
Camuffo A., Cabigiosu, A. (2016), "Measuring modularity: engineering and management effects of different approaches", IEEE Transactions on Engineering Management, in press.
Furlan, A., Cabigiosu, A., Camuffo, A. (2014) "When the mirror gets misted up: Modularity and technological change." Strategic Management Journal 35.6 (2014): 789-807.
Cabigiosu, A., Zirpoli, F., Camuffo A. (2013), Modularity, interfaces definition and the integration of external sources of innovation in the automotive industry, Research Policy, 2013, 42(3): 662-675.
Cabigiosu, A., Camuffo, A., (2012), Beyond the "Mirroring" Hypothesis: Product Modularity and Interorganizational Relations in the Air Conditioning Industry, Organization Science, 23(3) 686-703.
Campagnolo, D., Camuffo A. (2010). The Concept of Modularity In Management Studies: A Literature Review. International Journal of Management Reviews, 12(3) 259-283.
Campagnolo, D., Camuffo A. (2009). What Really Drives The Adoption Of Modular Organizational Forms? An Institutional Perspective From Italian Industry-Level Data. Industry And Innovation, 16(3) 291- 314.
Gestione strategica delle risorse umane e capitale umano
Camuffo, A., Gerli, F. (2007), Competent Production Supervisors, Industrial Relations: A Journal of Economy and Society , 46(4) 728-737.
De Stefano, F., Bagdadli, S., Camuffo, A. (2017).The Hr Role In Corporate Social Responsibility And Sustainability: A Boundary Shifting Literature Review, Human Resource Management, forthcoming
Camuffo, A., & De Stefano, F. (2016). Work as commons: Internal labor markets, blended workforces and management. In Research in the Sociology of Organizations: The structuring of work in organizations Vol. 47 (pp. 363-382), Emerald Group Publishing Limited.
Camuffo, A., Costa, G. (1993), "Strategic Human Resource Management: the Italian Style", MIT Sloan Management Review, 34(2) 59-67.
Camuffo A., Costa G., (2014), "The evolution of Human Resource Management in Italy: a historical-institutional perspective", in Kauffman, B., (ed.), The Development of Human Resource Management Across Nations. Edward Elgar, Aldershot, 269-298.
Camuffo, A., (2002), The Changing Nature of Internal Labor Markets, Journal of Management and Governance, 6(4) 281-294.
Lean Management
Camuffo A. (2016), Lean Transformations for small and medium enterprises, New York, Taylor & Francis, CRC-Productivity Press.
Camuffo, A., Secchi, R. (2016) "Rolling out lean production systems: a knowledge-based perspective", International Journal of Operations and Production Management. (36)1: 61-85.
Camuffo, A., De Stefano, F., & Paolino, C. (2015). Safety Reloaded: Lean Operations and High Involvement Work Practices for Sustainable Workplaces. Journal of Business Ethics. 1-15.
Camuffo, A.,, S.Micelli, (1997), "Spain, France and Italy: Mediterranean Lean Production" in T.A.Kochan, R.D.Lansbury, J.P. MacDuffie (eds.), After lean production: evolving employment practices in the world auto industry, Itacha, Cornell University Press.
Camuffo, A., G.Volpato, (1995), "The labor relations heritage and lean manufacturing at FIAT", The International Journal of Human Resource Management, 6(4) 795-824.
Industria automobilistica
Camuffo, A., Comacchio, A., Volpato, G. (eds.) (1999), Automation in Automotive Industries. Recent developments, Berlin-Heidelberg, Springer Verlag .
Camuffo, A., G.Volpato, (1996), "Dynamic capabilities and assembly automation in the Italian Automobile Industry: a study of FIAT Auto plants", Industrial and Corporate Change, 5 (3) 813-838.
Camuffo, A., & Wilhelm, M. (2016). Complementarities and organizational (Mis) fit: a retrospective analysis of the Toyota recall crisis. Journal of Organization Design, 5(1), 1-13.
Camuffo, A., (2004). Rolling out a "world car": globalization, outsourcing and modularity in the auto industry, Korean Journal of Political Economy. 2(1) 183-224.
Camuffo, A., G.Volpato, (2002), "Partnering in the global auto industry: the FIAT-GM strategic alliance", International Journal of Automotive Technology and Management, 2(3) 335-354
Reti, distretti e supply chain management
Camuffo, A., Furlan, A., Rettore, E. (2007), "Risk sharing in supplier relations: an agency model for the Italian Air Conditioning Industry", Strategic Management Journal, 28 (12) 1257-1266.
Camuffo, A. (2003). Transforming industrial districts: large firms and small business networks in the Italian eyewear industry. Industry and Innovation, 10(4), 377-401.
Camuffo, A., P. Romano, A. Vinelli, (2001), "Back to the Future: Benetton Transforms its Global network", MIT Sloan Management Review, 43(1) 46-54.
Camuffo A., Grandinetti, R. (2011), Italian industrial districts as cognitive systems: are they still reproducible?, Entrepreneurship and Regional Development, 23 (9-10): 815-852.
Camuffo A., Furlan A, Grandinetti R. (2009). Business Relationship Portfolios And Subcontractors' Capabilities. Industrial Marketing Management, 38(8) 937- 945.
Camuffo, A., Furlan, A. Grandinetti, R. (2007), How do subcontractors evolve?, International Journal of Operations & Production Management, 27 (1) 69-89.
Camuffo, A., Furlan, A., Romano, P., Vinelli, A. (2007), Routes Towards Supplier and Production Network Internationalisation, International Journal of Operations & Production Management, 27(4) 371-387.