CARLO ALTOMONTE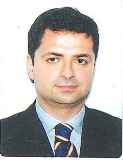 Associate Professor
Department of Policy Analysis and Public Management


Courses a.y. 2016/2017
10367

ECONOMIC POLICY
10604

INTERNATIONAL BUSINESS ENVIRONMENT / FUDAN
10714

MANAGERIAL ECONOMICS
11124

GOING GLOBAL
11128

SCENARIO ECONOMICO
20269
ECONOMICS OF EUROPEAN INTEGRATION
20512
ECONOMICS AND POLICY OF GLOBAL MARKETS
30056
EUROPEAN ECONOMIC POLICY
30391
ECONOMICS OF EUROPEAN UNION
40377

LAW AND ECONOMICS OF THE EU

Biographical note
BA in Economics (with major in International Economics) from Università Bocconi. PhD in International Law and Economics from Università Bocconi. MA in Economics (UC Louvain) and PhD in Applied Economics from KU Leuven.

Academic CV
Associate Professor of Economics of European Integration. He is Program Director of World Bachelor in Business. SDA Professor of Macroeconomics and International Business Environment within the Executive MBA programs, for which he has been awarded the 'Best MBA Teacher' prize. Visiting Professor, among others, at the Paris School of Economics (Panthèon-Sorbonne, Paris, France), NYU (New York, USA), Korean Business School (Seoul, Korea), Keio University (Tokyo, Japan), Fudan University (Shanghai, China) and KU Leuven (Leuven, Belgium). Consultant on international trade and investment to the European Commission, the European Parliament, the Division of Investment and Enterprise of UNCTAD (UN - Geneva) and the European Central Bank. Senior Research Fellow at the Institute of International Studies (ISPI), Milan, Research Fellow at FEEM-Fondazione Eni Enrico Mattei, Milan and Non-Resident Fellow at the think-tank Bruegel, Brussels.

Research areas
European Integration. International Trade and Industrial Economics. Analysis of Multinational Corporations. Economic geography.

Selected publications
"Internationalization and innovation of firms: evidence and policy" (with T. Aquilante, G. Békés and G.I.P. Ottaviano) in Economic Policy, 2013; "Economic Integration and the Dynamics of Firms' Competitive Behavior" (with M. Nicolini) in Structural Change and Economic Dynamics, vol. 23, 2012; "Domestic plant productivity and incremental spillovers from foreign direct investment" (with E. Pennings), in Journal of International Business Studies,vol. 40(7), 2009; "Firm Heterogeneity and Endogenous Regional Disparities" (with I. Colantone), in Journal of Economic Geography, vol. 8(6), 2008; "Learning from foreign investment by rival firms: theory and evidence" (con E. Pennings), in International Journal of Industrial Organization, vol. 26(5), 2008; "Regional Economic Integration and the Location of Multinational Firms", in Review of World Economics, vol. 143(2), 2007; "The Hazard Rate of Foreign Direct Investment: a Direct Estimation of a Real Option Model" (with E. Pennings), in Oxford Bulletin of Economics and Statistics, n. 68(5), 2006; Economics and Policies of an Enlarged Europe (with M. Nava), Edward Elgar, Cheltenam, 2005; "An Enlarged Economic and Monetary Union: Effects and Policy Implications" (with P. Depace), in F. Praussello (ed.), The Economics of EU Enlargement, Milano, Franco Angeli, 2003; "The Location of FDI in Central and Eastern Europe vs. the Mediterranean Countries" (with C. Guagliano), in Economic Systems, n. 27, 2003; "Multinational Corporations as a Catalyst for Local Industrial Development: The Case of Poland" (with L. Resmini), in Scienze Regionali, n. 2,2002, pp. 29-58; "Economic Determinants and Institutional Frameworks: FDI in Economies in Transition", in Transnational Corporations, vol. 9, n. 2, 2000; Gli strumenti di liberalizzazione e tutela giuridica degli investimenti esteri: analisi ed evidenza empirica", in Economia e Politica Industriale, n. 107, 2000; "Liberalizzazione dei mercati, internazionalizzazione delle imprese ed incertezza", in Rivista di Politica Economica, n. 9, vol. XC, 2000; "Open Industrialization as a Development Strategy: The Example of East Asia" (with R. Bolwijn e P. Gray), in K. Fatemi (ed.), The New World Order, Pergamon, 2000; L'Euro: una moneta, una Europa (with C. Secchi), Marsilio, 2002.