FRANCO MALERBA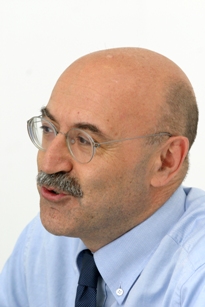 Full Professor
Department of Management and Technology


Courses a.y. 2016/2017
40103

ECONOMICS OF INNOVATION AND TECHNOLOGICAL CHANGE

Biographical note
Degree in Economics from Università Bocconi. PhD in Economics from Yale University.

Academic CV
Full Professor of Industrial Economics. Director of CESPRI (Center for Research on Innovation and Internationalization), Bocconi University. Editor of the Journal Industrial and Corporate Change. Advisory editor of Research Policy. Associate editor of the Journal of Evolutionary Economics. He has been a visiting scholar at the Department of Economics and the Center of Economic Policy Research (CEPR), Stanford University, and at Louis Pasteur University of Strasbourg. He has been President of EARIE (European Association of Research in Industrial Economics) and of the International Schumpeter Society. He is on the Managing Board of ESSID (the European Summer School on Industrial Dynamics).

Research areas
Economics and industrial organization. Firms. Technical progress. Innovation. Industrial dynamics.

Selected publications
Sectoral systems of innovation (with P. Adams) Oxford Handbook of Innovation Management, M.Dodgson, D.Gann and N, Phillips (ed) Oxford University Press 2014
The magnitude of innovation by users in a sectoral system: the case of semiconductors (with P.Adams and R.Fontana) Research Policy 2013
Are switching costs always effective in creating first mover advantages? (with G. Capone and L.Orsenigo) Long Range Planning 2013
Economic Development as a learning process. Variations across sectoral systems (with R. Nelson. ed.) Elgar, 2012
Learning and catching up in different sectoral systems: evidence from six industries (with R.Nelson) Industrial and corporate change 6, 1645-1676 2011
"Knowledge Intensive Entrepreneurship and Innovation Systems: Evidence from Europe" (editor) Routledge Abington UK 2010
Demand, Innovation and Industrial Dynamics (with S. Klepper) Industrial and Corporate Change 2010
Demand as source of entry and the survival of new semiconductor firms (with R. Fontana) Industrial and Corporate Change 2010
"Sectoral systems of innovation and production in developing countries" (editor with Sunil Mani) Edward Elgar 2009
" Vertical Integration and Dis-integration of Computer Firms: A History Friendly Model of the Co-evolution of the Computer and Semiconductor Industries" (with R. Nelson, L Orsenigo and S. Winter) Industrial and Corporate Change 2008
"Public policies and changing boundaries of firms in a "history-friendly" model of the coevolution of the computer and semiconductor industry" (with R.Nelson, L.Orsenigo and S.Winter) Journal of Economic Behaviour and Organization 2008
"Schumpeterian Patterns of Innovative Activity in the ICT Field" (with N.Corrocher and F. Montobbio) Research Policy 2007
"Innovation and the dynamics and evolution of industries: progress and challenges" International Journal of Industrial Organization 2007
"Perspectives on innovation" (editor with S.Brusoni) Cambridge University Press 2007