HANNES WAGNER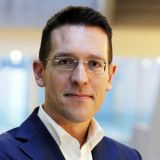 Associate Professor
Department of Finance

Courses a.y. 2017/2018
10713

FINANCIAL MARKETS AND INSTITUTIONS 1
30017
FINANZA AZIENDALE / CORPORATE FINANCE
30366
FINANCE (MODULE II) - CORPORATE FINANCE
Biographical note
Hannes Wagner is Associate Professor of Finance at Bocconi University. He is also a Fellow at the IGIER Institute for Economic Research. He holds a PhD in Finance from University of Munich, and a master and an undergraduate degree from University of Munich as well. Hannes conducts research that focuses on corporate finance, corporate governance, family firms, boards of directors, law and finance, financial regulation, and institutional investors. His work has been published in the Review of Financial Studies, the Review of Finance, and the Journal of Corporate Finance. His research has been featured in the Economist, the Financial Times, and Harvard Business Review. He is the recipient of several awards, including among others, the inaugural 2015 AAM CAMRI Prize in Asset Management for his research on hedge fund activism, the 2012 Best Paper award at the European Finance Association meetings for his research on family firm performance during the financial crisis, the 2014 award for Best Paper in Corporate Finance at the Southwestern Finance Association for his research on outside director compensation, five annual Teaching Excellence prizes at Bocconi University, the 2006 Paul Julius Reuter Innovation Award (special recognition), and a graduate scholarship by the German National Merit Foundation (Studienstiftung).
Academic CV
Hannes has been teaching at Bocconi University, the Duisenberg School of Finance, Rotterdam School of Management, University of Oxford, and University of Munich.
Research areas
Corporate Finance, Family Firms, Shareholder Activism, Financial Regulation, Institutional Investors, Corporate Governance
Selected publications
The Returns to Hedge Fund Activism: An International Study, with Marco Becht, Julian Franks, and Jeremy Grant, 2016, Review of Financial Studies, forthcoming
Winner of the 2015 CAMRI Prize in Asset Management
The Survival of the Weakest: Flourishing Family Firms in Germany, with Julian Franks and Colin Mayer, 2015, Journal of Applied Corporate Finance 27, 27-35.
Does Family Control Matter? International Evidence from the 2008-2009 Financial Crisis, with Karl Lins and Paolo Volpin, 2013, Review of Financial Studies, forthcoming.
Winner of S.A.C. Capital Advisors Best Conference Paper Award presented at the 39th European Finance Association Annual Meeting, Copenhagen

The Life Cycle of Family Ownership: International Evidence, with Julian Franks, Colin Mayer and Paolo Volpin, 2012, Review of Financial Studies 25, 1675-1712 (Lead Article).

Leverage and Pricing of Debt in LBOs,with Paolo Colla and Filippo Ippolito, 2012, Journal of Corporate Finance 18, 124-137.

Where do Firms Incorporate? Deregulation and the Cost of Entry, with Marco Becht and Colin Mayer, 2008, Journal of Corporate Finance 14, 241-256.

The Origins of the German Corporation Finance Ownership, and Control, with Julian Franks and Colin Mayer, 2006, Review of Finance 10, 537-585.