MARCO GIARRATANA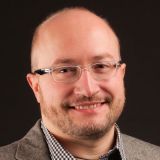 Full Professor
Department of Management and Technology

Biographical note
Degree in Economics at Bocconi University in 1997. PhD in Economics & Management at Sant'Anna School of Advanced Studies, Pisa in 2003.
Academic CV
Professor of Strategy. Previously he was assistant (2003-2008) and then associate (2008-2011) professor at the Department of Business Administration at the Universidad Carlos III de Madrid. He was an Elected Reps-at-Large for the TIM Division of the Academy of Management (2010-2012).
Research areas
Product Strategies and Perfomance. Diversification. Strategies based on Social Values.
Selected publications
"Crowding, satiation, and saturation: The days of television series' lives", with A. Barroso, S. Reis, O. Sorenson. Strategic Management Journal. 3(3): 565–58. 2016.
"Walking A Slippery Line: Investments In Social Values And Product Longevity", with A. Fosfuri & E. Roca, Strategic Management Journal, 36(11): 1750–1760, 2015. Video here.
"The Relationship Between Knowledge Sourcing and Fear of Imitation", with M. Mariani, Strategic Management Journal, 35(8):1144–1163. 2014
"Product proliferation strategies and firm performance: the moderating role of product space complexity", with A.Barroso. Strategic Management Journal, 34(12): 1435–1452. 2014