SELIM GULESCI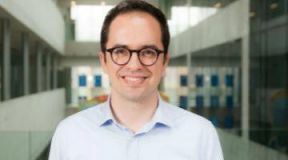 Assistant Professor
Department of Economics

Courses a.y. 2018/2019
30065
ECONOMIA - MODULO 1 (MICROECONOMIA) / ECONOMICS - MODULE 1 (MICROECONOMICS)
30145
DEVELOPMENT ECONOMICS
Biographical note
BSc in Manufacturing Systems Engineering, Sabanci University
MSc in Economics, London School of Economics
PhD in Economics, London School of Economics
Academic CV
Assistant Professor, Department of Economics, Bocconi University.
Affiliate, Innocenzo Gasparini Institute for Economic Research (IGIER).
Affiliate, Laboratory for Effective Anti-poverty Policies (LEAP).
Affiliate, Center for Economic Research (CEPR).
Research areas
Development Economics, Labor economics
Selected publications
"The Effect of Compulsory Schooling Expansion on Mothers' Attitudes towards Domestic Violence in Turkey" with Erik Meyersson and Sofia Trommlerova, World Bank Economic Review, forthcoming.
Labor Markets and Poverty in Village Economies (with O. Bandiera, R. Burgess, N.Das, I. Rasul, M. Sulaiman), Quarterly Journal of Economics, 2017, Volume 132 (2), pages 811-877.
Intentions to Participate in Adolescent Training Programs: Evidence From Uganda (with O. Bandiera, R. Burgess, M. Goldstein, I. Rasul, M. Sulaiman), Journal of the European Economic Association (P&P), 2010.