GIUSEPPE BERTA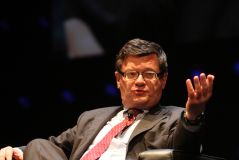 Senior Professor
Department of Social and Political Sciences

Biographical note
Born August 28th, 1952. Degree in Literature at University of Milan (1975).
Academic CV
Associate professor of Contemporary History from 2002. He was the director of the Fiat historical archive from 1996 to 2002. He is a corresponding member of the Accademia delle Scienze (Torino).
Research areas
History of industry. History of the economic élite and representation of interest. Business and politics.
Publications
SELECTED PUBLICATIONS
Main and most recent books:
L'enigma dell'imprenditore (‎e il destino dell'impresa)

, Bologna, Il Mulino, 2018
Che fine ha fatto il capitalismo italiano?, Bologna, Il Mulino, 2016
La via del Nord. Dal miracolo economico alla stagnazione, Bologna, Il Mulino, 2015
Le idee al potere. Adriano Olivetti tra la fabbrica e la comunità, Roma, Edizioni di Comunità, 2015
Oligarchie. Il mondo nelle mani di pochi, Bologna, Il Mulino, 2014
Produzione intelligente. Un viaggio nelle nuove fabbriche, Torino, 2014
L'ascesa della finanza internazionale, Milano, Feltrinelli, 2013
L'Italia delle fabbriche. La parabola dell'industrialismo italiano nel Novecento, Bologna, Il Mulino, 2013
Fiat-Chrysler e la deriva dell'Italia industriale, Bologna, Il Mulino, 2011
Eclisse della socialdemocrazia, Bologna, Il Mulino, 2010