ALBERTO DESSY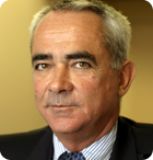 Associate Professor
Department of Management and Technology

Courses a.y. 2022/2023
30060
ECONOMIA AZIENDALE E GESTIONE DELLE IMPRESE / MANAGEMENT
Biographical note
Born February 17th, 1953. Degree in Economics from Università Bocconi.
Academic CV
Associate Professor of General Management. Senior faculty member of the SDA Bocconi Corporate Finance and Real Estate Department. Collaborator of the FINDUSTRIA Centre for Finance and Industry Studies.
Research areas
Economics of manufacutring firms. Business and Corporate Valuation. Corporate finance. Finance of small and medium-sized companies. Financial intermediaries and merchant banking. Marketing.
Publications
SELECTED PUBLICATIONS
Il finanziamento a medio termine della piccola e media impresa, Milano: Giuffrè, 1987; Il capitale di rischio e le piccole e medie imprese (with A. Gervasoni), Milano: EGEA, 1989; "La valutazione delle aziende negli Stati Uniti d'America", in L. Guatri, La valutazione delle aziende. Teoria e pratica a confronto, Milano: EGEA, 1990; Come finanziare l'impresa (with A. Gervasoni), Milano: Il Sole 24 Ore, 1994; Imposte, politiche finanziarie e valore azionario, Milano: EGEA, 1994; Politiche finanziarie e indebitamento nelle piccole e medie imprese, Milano: EGEA, 1995; I mercati finanziari internazionali (ed., with M. Dallocchio), Milano: Ipsoa, 1995; Capitale di rischio e sviluppo dell'impresa (editor with J. Vender), Milano: EGEA, 1996; Sistema fiscale e leverage aziendale: esperienze a confronto, Milano: EGEA, 1999; Capitale di debito e sviluppo dell'impresa, Milano: EGEA, 2001; Capitale di rischio e sviluppo dell'impresa (ed., with J. Vender), Milano: EGEA, 2001; "La determinazione del tasso di attualizzazione nelle valutazioni unlevered: problemi e possibili soluzioni", in "La valutazione delle Aziende, N. 20 marzo 2003; "Talenti si diventa: esperienze aziendali per costruire le persone di valore" (con M. Aielli, M. DeCarlo, B. Imperatori, F. Montanari, M. Ortini e L. Paradiso), F. Angeli 2006; La determinazione del Terminal Value nelle valutazioni finanziarie: soluzioni e problemi, La valutazione delle aziende, N. 47, dic. 2007