ALESSANDRO FROVA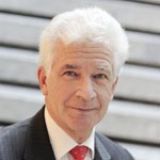 Full Professor
Department of Finance

Courses a.y. 2022/2023
30017
FINANZA AZIENDALE / CORPORATE FINANCE
Biographical note
Born July 10th, 1954. Degree in Economics from Università Bocconi. Graduate work done at the London School of Economics.
Academic CV
Full Professor of Corporate Finance. Previously he was full professor of Economics and corporate management in the Faculty of Economics at the Università degli Studi di Pavia and contract professor of Innovation Management at Università Bocconi. He collaborates with the AGCom, Autorità per le Garanzie nelle Comunicazioni, and with the Aspen Institute Italia (with reference to ICT). He is a member of the steering committee of Mercato Concorrenza e Regole (il Mulino), and collaborates with Research Institutes and Journals in the ICMT - Information Communication and Media technology field. Co-founder of LaRete-net a website promoting free discussion on ICMT.
Research areas
Strategy and finance. Competition and antitrust. Telecommunications and ICT.
Publications
SELECTED PUBLICATIONS
L'integrazione verticale nell'economia delle imprese industriali, Milano: Giuffrè, 1980; Competitività reale e apparente. Le politiche delle imprese italiane negli anni '80, Milano: Giuffrè, 1988; "Pianificazione", in L. Guatri (ed.), Trattato di economia delle aziende industriali, Milano: EGEA, 1988; Le caratteristiche dell'industria europea, SIPI (4 volumes 1990, 1991, 1993, 1996). Furthermore is coauthor for 50 Reports of Progetto Settori CREA - 'F. Cicogna'/Grif. Coauthor or editor of the following volumes: Le imprese che possono accedere alla Borsa Valori in Italia, Milano: Il Sole 24 Ore Libri, 1992; Libro bianco sull'imballaggio, 1995; L'industria meccanotessile in Italia, Milano: EGEA, 1997. La catena del valore nell'industria delle comunicazioni in Italia, Edizioni Il Sole 24 Ore, 1998; Telecomunicazioni e Servizio Universale (ed.), Milano: Giuffrè Editore, 1999; "Il servizio universale nelle TLC: meglio abbandonarlo?", in Mercato Concorrenza e Regole, n. 3, 1999, Bologna: il Mulino; Infostrutture e società dell'informazione. Investimenti, occupazione, sviluppo, Milano: Franco Angeli, 2000; "Il commercio elettronico in Italia: evoluzione del fenomeno e implicazioni sul ruolo dei servizi finanziari", in Rivista Milanese di Economia, n. 71-72, Bari: Laterza, 2001; UMTS. Protagonisti, tecnologia, finanza e regolamentazione (ed.), Milano: EGEA, 2003; "L'evoluzione delle telecomunicazioni mobili in Italia", in VII Rapporto IEM su L'industria della Comunicazione in Italia, Fondazione Rosselli Istituto di Economia dei Media, 2004; Lame Liberalization, Vita e Pensiero, 2004; Il caso Telecom Italia. La posta in gioco e il vero valore della sanzione annullata, in Mercato Concorrenza Regole, n. 2/2005, Il Mulino, Bologna; La regolamentazione delle remunerazioni della terminazione fra operatori mobili (editor), Carocci, 2005; TLC e Convergenza: il cammino accidentato della crescita, ANIE Associazione Nazionale Telecomunicazioni, Informatica ed Elettronica di Consumo, 2006 (also e-book on http://www.key4biz.it/). "Performance economico-finanziaria, integrazione fisso-mobile e convergenza in Italia", in La Tripla Convergenza, a cura di A. Castaldo, S. Da Empoli, A. Nicita, Carocci 2008; "Prova e valutazione del danno antitrust. La piramide rovesciata", in Mercato Concorrenza Regole, n. 3/2008;"Fattibilità degli investimenti ICT", FUB Fonadazione Ugo Bordoni - Le Lectiones Magistrales del 2009, 2010; "Telecomunicazioni del futuro e investimento nelle reti di nuova generazione: i dubbi delle imprese, le necessità del paese", in Quaderni di Italianieuropei, 2010/1; "Regolamentazione e sviluppo delle telecomunicazioni italiane: passato e futuro", in Diritto delle comunicazioni elettroniche, Fabio bassan (a cura di), Giuffrè Editore, 2010;
"Il valore economico della banda per le imprese di telecomunicazioni", FUB - Fondazione Ugo Bordoni, 2010; "Le condizioni di sostenibilità economica/finanziaria di una NGN" Progetto ISBUL/AGCOM, WP 2.2, AGCOM 2010; "La banda larga in Italia. Storia probabile di un'altra occasione perduta", in Mercato Concorrenza Regole, n. 3, 2010.