ANDREA DOSSI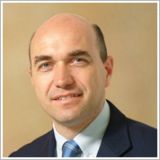 Associate Professor
Department of Accounting

Courses a.y. 2022/2023
10308

PROGRAMMAZIONE E CONTROLLO [MANAGERIAL ACCOUNTING]
10724

COST MANAGEMENT AND PROFITABILITY ANALYSIS
11334

PERFORMANCE MEASUREMENT
11830

VALUE BASED MANAGEMENT IN HEALTHCARE
12039

DIGITAL WEEK
20219
ACCOUNTING AND CONTROL IN MNCS
20479
PERFORMANCE MEASUREMENT E CORPORATE STRATEGY - MODULO I (PERFORMANCE MEASUREMENT) / PERFORMANCE MEASUREMENT AND CORPORATE STRATEGY - MODULE I (PERFORMANCE MEASUREMENT)
Biographical note
Born January 14th, 1966. Degree in Business Administration from Università Bocconi. PhD in Business Administration and Management.
Academic CV
Associate Professor of Auditing and Control and of administrative systems in multinational groups. Senior faculty member of the SDA Bocconi Accounting and Management Control Department. Winner of the Incentivo alla Ricerca prize, Università Bocconi (1996) and of the Award for Excellence - most outstanding paper published in 1998 volume of Benchmarking for Quality Management & Technology (1999).
Research areas
Planning and strategic control systems. Control systems in multinational firms. Performance evaluation and economic accountability. Benchmarking.
Publications
SELECTED PUBLICATIONS
I processi aziendali. Profili di misurazione e controllo, Milano, EGEA, 2002;
"Benchmarking" (con S. Beretta, H. Grove), in B. Brinker (a cura di), Guide to Cost Management, Wiley and Sons, 2000;
Il benchmarking dei processi amministrativi. Metodologie di analisi, misurazione e confronto (con S. Beretta, G. Meloni, F. Miroglio), Milano, EGEA, 1999;
"Benchmarking: Beyond Comparing Performance to Identifying Best Practices" (con S. Beretta, H. Grove, T. Obremski), in International Journal of Strategic Cost Management, John Wiley and Sons, Autumn 1998;
"Methodological Strategies for Benchmarking Accounting Processes" (con S. Beretta, H. Grove), in Benchmarking for Quality Management & Technology, MCB Univerisity Press, volume 5, n. 3, 1998;
"La misurazione delle prestazioni delle unità erogatrici di servizi generali aziendali: vincoli strategici ed implicazioni progettuali", in Sviluppo & Organizzazione, 1994;
"Controllare l'impresa multinazionale tra integrazione globlale, adattamento locale ed apprendimento internazionale", in Sviluppo & Organizzazione, marzo-aprile 1994;
"Il ruolo dei sistemi di Pianificazione e Controllo nei gruppi multinazionali" (con F. Amigoni), Quaderno di Formazione Pirelli n. 77, Milano, 1993.