DAVIDE MASPERO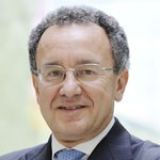 Associate Professor
Department of Finance

Courses a.y. 2022/2023
10052

DERIVATIVES
20248
ASSET MANAGEMENT
Biographical note
Born June 12th, 1962. Degree in Economics from Università Bocconi.
Academic CV
Associate Professor of Financial Markets and Institutions since November 2001. Previously he was an associate professor at the Università degli Studi del Molise (1998-2001) and a researcher at Università Bocconi (1994-1998). Director of the Master of Quantitative Finance and Risk Management (2004-2007).
Research areas
Asset management. Risk measurement and management in financial institutions. Pricing of derivatives and risk management.
Publications
SELECTED PUBLICATIONS
"Investable hedge fund indices: how expensive is liquidity?" Newfin Working Paper, December 2006; Risk Management for asset managers: a test of Relative VaR (with F. Saita), Journal of Asset Management, April 2005; Maspero D. and F. Saita (2005), "Risk Measurement for Asset Managers: A Test of Relative VaR", Journal of Asset Management.