GIANLUCA LOMBARDI STOCCHETTI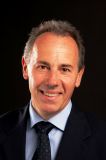 Associate Professor
Department of Accounting

Courses a.y. 2022/2023
10110

KEY PERFORMANCE INDICATORS E ANALISI DI BILANCIO [KEY PERFORMANCE INDICATORS AND FINANCIAL STATEMENT ANALYSIS]
20565
LE VALUTAZIONI DI BILANCIO SECONDO O.I.C [O.I.C. ITALIAN GAAP (ADVANCED COURSE)]
30426
BILANCIO - MODULO 1 / ACCOUNTING AND FINANCIAL STATEMENT ANALYSIS - MODULE 1
30427
BILANCIO - MODULO 2 / ACCOUNTING AND FINANCIAL STATEMENT ANALYSIS - MODULE 2
Biographical note
Born September 1st, 1959. Degree in Business Administration from Università Bocconi.
Academic CV
Associate Professor of Accounting. Senior faculty member of the SDA Bocconi. Program Director of CLELI (Economia e Legislazione per l'impresa).
Academic year 1992/93 - 1999/2000: Contract Professor in the faculty of Economics and Law at Università "Carlo Cattaneo", Castellanza
Academic year 2002/03 - 2008/09: Contract professor in the faculty of economics at the Università Cattolica del Sacro Cuore of Milan.
In 2005 he achieved the value judgment on comparative evaluation for Full Professors.
Research areas
PMI management. Management of family businesses. Management of car dealerships. Business intelligence tools. Segment reporting. Financial Statement Analysis in a perspective interpretation.
Publications
SELECTED PUBLICATIONS
Books
Performance delle PMI: come misurala con gli strumenti di Business intelligence

,(SMEs Performance Measurement with Business Intelligence Tools), Franco Angeli, Milano, 2008.



Il ruolo dei sistemi di management nei nuovi scenari competitivi

. EGEA, Milano, 2004.



Rendiconto finanziario e strumenti di Business Intelligence

, EGEA, Milano, 2003.



L'attività di rilevazione integrata a supporto dei processi decisionali: una proposta per le piccole e medie imprese

, EGEA, Milano, 2000.


Il controllo di gestione nella piccola impresa

, EGEA, Milano, 1996.
Journal Articles
Rilevazioni d'impresa e sviluppo della tecnologia informatica: quali prospettive per le PMI?,

in Economia e management: scritti in onore di Vittorio Coda, Università Bocconi, Milano 2010



La costruzione del Segment Reporting secondo gli IAS : implicazioni sul sistema amministrativo

, Rivista dei Dottori Commercialisti, n.3, 2007.



L'utilizzo del sistema di controllo di gestione nel processo di successione generazionale in azienda

, in Piccola Impresa/Small Business, n. 2, INS-EDIT, Genova, 1998.
Chapter in books
Il rendiconto finanziario

, in AA.VV. "Valutazioni e analisi di bilancio, a cura di Gianluca Lombardi Stocchetti, Pearson, Milano, 2013

Introduzione al sistema di Contabilità generale

, in "Accounting", a cura di Gianluca Lombardi Stocchetti, Guerini Editore, Milano, 2012