GIANMARCO OTTAVIANO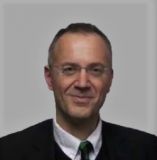 Full Professor
Department of Economics

Courses a.y. 2022/2023
30468
INTERNATIONAL ECONOMICS AND FINANCE
40028

INTERNATIONAL TRADE
Biographical note
He holds a Bachelor in Economic and Social Sciences from Università Bocconi, a Master of Science in Economics from the London School of Economics and a Ph.D. in Economics from the Université Catholique de Louvain.
Academic CV
GIANMARCO I.P. OTTAVIANO is Professor of Economics and holds the 'Achille and Giulia Boroli' Chair in European Studies at Bocconi University, having previously taught at the London School of Economics and the University of Bologna.
He is co-Director of the Research Unit on Globalization and Industry Dynamics of the Bocconi Centre for Applied Research on International Markets, Banking, Finance and Regulation (Baffi-CAREFIN), having previously directed the Trade Programme of the Centre of Economic Performance (CEP) in London.
He has received his BA in Economics at Bocconi University, his M.Sc. in Economics at the London School of Economics, and his Ph.D. in Economics at the Université Catholique de Louvain.
He has advised the European Bank for Reconstruction and Development, the European Central Bank, the European Commission, the European Investment Bank, the Finnish government and the Organisation for Economic Co-operation and Development (OECD).
He is the co-author of many works in international trade, urban economics and economic geography. His recent publications focus on the competitiveness of firms in the global economy as well as the economic effects of immigration and offshoring on employment and wages.
He is the Principal Investigator of the Advanced Grant "From micro to macro: aggregate implications of firm-level heterogeneity in international trade (MIMAT)" awarded by the European Research Council (ERC) under the European Union's Horizon 2020 research and innovation programme (grant agreement n. 789049-MIMAT-ERC-2017-ADG).
Research areas
Capital movements and multinationals, Development and growth, Economic integration (Asia, Europe, Latin America), International trade, Migration, Regional cohesion.
Publications
SELECTED PUBLICATIONS
"Market size, trade, and productivity" (with M. Melitz), Review of Economic Studies 2008.
"Economic geography and public policy" (with R Baldwin, R Forslid, P Martin, G Ottaviano, F Robert-Nicoud), Princeton University Press, 2003.
"Rethinking the effect of immigration on wages" (with G. Peri), Journal of the European Economic Association 2012.
"Agglomeration and trade revisited" (with T. Tabuchi and J.-F. Thisse), International Economic Review 2002.
"The economic value of cultural diversity: evidence from US cities" (with G. Peri), Journal of Economic geography 2006.
"Growing locations: Industry location in a model of endogenous growth" (with P. Martin), European Economic Review 1999.
"Market size, competition, and the product mix of exporters" (with T. Mayer and M. Melitz), American Economic Review 2014.
"Immigration, offshoring, and American jobs" (with G. Peri and G. Wright), American Economic Review 2013.