LUCA MOLTENI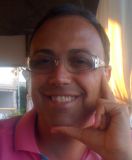 Researcher with Tenure
Department of Decision Sciences

Courses a.y. 2022/2023
10786

MARKETING RESEARCH
11795

TOURISM ANALYTICS
11839

PREDICTIVE ANALYTICS FOR BIG DATA
11908

ADVANCED BUSINESS ANALYTICS
11928

FONDAMENTI DI STATISTICA [INTRODUCTION TO STATISTICS]
12171

MACHINE LEARNING AND ARTIFICIAL INTELLINGENCE FOR BUSINESS
20538
PREDICTIVE ANALYTICS FOR DATA DRIVEN DECISIONS MAKING
20843
MARKET RESEARCH AND BUSINESS FORECASTING
30001
STATISTICA / STATISTICS
30416
BIG DATA AND DATABASES
Biographical note
Born March 4th, 1962. Degree in Economic and Social Sciences from Università Bocconi.
Academic CV
Assistant Professor in Statistics. Professor in the SDA Bocconi Quantitative Methods Competence Center. Training courses at Burke Marketing Research - Cincinnati (1988). Visiting scholar at UCLA (1992). Research grantee in the Institute of Quantitative Methods at Università Bocconi from 1987 to1991 (Teaching assistant for Statistics). Bocconi Contractor at the Institute of Quantitative Methods, Università Bocconi.


Research areas
Research in the area of multivariate statistical analysis techniques, with special attention to applications in the corporate area (marketing, strategy, organization and production).
Publications
SELECTED PUBLICATIONS
L'analisi multivariata nelle ricerche di marketing - Applicazioni alla segmentazione della domanda e al mapping multidimensionale, Milano: EGEA, 1993; Elementi di statistica descrittiva per l'analisi di dati aziendali, Guerini & Associati, 1998; Ricerche di marketing (with G. Troilo), Milano: McGraw-Hill, 2007; "Developing, Validating and Using Internal Ratings: Methodologies and Case Studies Methodologies and Case Studies with Giacomo De Laurentis e Renato Maino Wiley & Sons Ltd. 2010 " L'analisi della dipendenza nelle ricerche di marketing", in Economia & Management, May 1989; "L'analisi dell'interdipendenza nelle ricerche di marketing", in Economia & Management, July 1989; "Il posizionamento dell'impresa commerciale: un'evidenza empirica" (with S. Castaldo), in Economia & Management, May 1992; "Le ricerche di mercato in Italia: il profilo dell'offerta" (with J. Pels), in Economia & Management, September 1993; "Lo studio delle quote di mercato attraverso l'analisi di dati scanner: un modello di simulazione", in Scritti in onore di Camillo Bussolati, LIUC, 1997; "Appendice Metodologica", in B. Busacca, S. Castaldo, Il potenziale competitivo della fedeltà alla marca e all'insegna commerciale, Milano: EGEA, 1996; "Uno scoring evoluto per le banche italiane" (with E. Coffetti and G. De Laurentis), in A. Sironi, M. Marsella (eds.), La misurazione e la gestione del rischio di credito, Roma: Bancaria, 1998, 73-82; "Consumption Patterns, Digital Technology and Music Downloading" (with A. Ordanini), in Long Range Planning, vol. n. 36/4, August 2003; "Le dimensioni socio-demografiche nella segmentazione del mercato: variabili o descrittori?" (with M. Costabile), 1993, w.p. presented at Giornate di Studio Sulla Popolazione - Società Italiana di Statistica (Bologna, 6/7 December); "Measuring the Price-Perceived Quality Relationship: A Methodological Proposal" (with S. Castaldo and M. Costabile), 1994, w.p. presented at "Marketing Today and for the 21st Century" - XXIV Conferenza EMAC - Paris 16-19 May 1995; "Le reti neurali nel marketing: il problema della segmentazione per obiettivi" (with M. Gnecchi), LIUC Papers n. 45 September 1997; "La conjoint analysis e il problema delle interazioni fra gli attributi: unevidenza empirica" (with R. Manoforte), LIUC Papers n. 58, March 1999; "Verso una tipologia dei processi valutativi: la misura dei costrutti nella relazione con la domanda", (with M. Costabile), June 2001 presented at SIS Università di Tor Vergata; "Customer satisfaction e brand extension: una verifica empirica" (with M. Lacangellera), presented at DEINDE Torino, February 2002; Una liason dangereux: soddisfazione e lealtà del consumatore (with S. Brasini, S. Cagnone, A. Lombardo, G. Tassinari), published Atti del convegno satellite SIS di Milano, June 2003, dedicated to project "Metodi e modelli di valutazione della customer satisfaction".