PAOLA DUBINI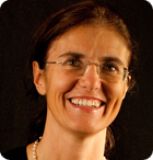 Associate Professor
Department of Management and Technology

Courses a.y. 2022/2023
11874

MANAGEMENT OF CULTURAL INDUSTRIES AND INSTITUTIONS - MODULE I (STRATEGY AND GOVERNANCE)
20445
MANAGEMENT OF CULTURAL INDUSTRIES AND INSTITUTIONS - MODULE I (STRATEGY AND GOVERNANCE)
20810
PUBLISHING, AUDIENCES AND PLATFORMS
30267
ECONOMIA AZIENDALE E DELLE ISTITUZIONI CULTURALI / MANAGEMENT OF CULTURAL COMPANIES AND INSTITUTIONS
30383
DIGITAL DISRUPTION AND ENTREPRENEURSHIP
Biographical note
Born March 8th, 1963. Degree in Economics from Università Bocconi.
Academic CV
Associate Professor of Business Administration. (01/09/2013-31/08/2016).
Responsible of courses about content industries at CLEACC and ACME and Senior faculty member of the SDA Bocconi Strategic and Entrepreneurial Management Department. Visiting professor in Models of organization of cultural institutions at IMT Institute for Advanced Studies Lucca - PhD in Management and Development of Cultural Heritage.
From 2010 to 2016 Director of the Bachelor of Economics for the Arts, Culture and Communication - CLEACCFrom 2009 to 2013 Director of ASK (Art, Science and Knowledge), research center on cultural and economic issues. Fellow of DIR Claudio Dematté SDA Bocconi Research Center. Coordinator of the Management Section of the Master for Publishers, offered by Università degli Studi di Milano, together with Mondadori Foundation and the Italian Publishers Association. From 2001 to 2013, adjoint Professor at Università degli Studi di Milano, Faculty of Literature and Philosophy. Visiting scholar at Stern School of Business - New York University (1988), Wharton School University of Pennsylvania (1991) and Visiting faculty at University of St. Gallen (2004-2006), EDHEC Business School Nice (2006-2008), EMLYON Business School (2001-2016).
Boards
Dal 2021 – President Teatro della Triennale
Dal 2020 – Risk, internal control and sustainability Committee CIR SpA
Dal 2019 – Member of the Board of Directors SIAE
2018 – 2021 Member of the Board Lombardia Film Commission
2018 – 2021 Member of the Board Egea Spa
Since 2018 - Member of the Board of Trustees Fondazione Arnoldo e Alberto Mondadori
Since 2017 –CDA Ciesseci SpA
Since 2016 - Consigliere Palazzo Ducale di Mantova
2012 – 2020 Risk, internal control Committee and Remuneration Committee Cofide Spa
Research areas
Business models in the in information and communication industries. Economics and Management of cultural firms, of heritage and of cultural destinations. Attractiveness and competitiveness of territories. Cultural Entrepreneurship. Culture and Agenda 2030
Publications
SELECTED PUBLICATIONS
Bertoni A., Dubini P., Monti A. (2021) Participatory Event Platforms in the Urban Context: The Importance of Stakeholders' Meaning of "Participation". In: Demartini P., Marchegiani L., Marchiori M., Schiuma G. (eds) Cultural Initiatives for Sustainable Development. Contributions to Management Science. Springer, Cham.

Dubini P. (2020)

La sfida della cultura in AA.VV: Il mondo dopo la fine del mondo Laterza Bari Roma pp.184-192.

Dubini P. (2020) Governance of cultural organizations Egea

Dubini P. Monti A.(2018) Board composition and organizational performance in the cultural sector: the case of Italian opera houses International Journal of Arts Management

Dubini P. (2018) Con la cultura non si mangia.Falso! Laterza editori, Bari, Roma

Dubini P. F.Montanari A.Cirrincione Management of cultural organizations EGEA Milano 2017 (Italiano /english)

Dubini P Raviola E (2016) Liberal art in business and business in liberal arts: the view from Bocconi in Steyaert C Bayes T Parker M The Routledge companion to Reinventing Management Education Routledge NY

P.Dubini (Ed) Institutionalising fragility. Entrepreneurship in cultural organisations.

Fondazione Feltrinelli Milano 2016

Dubini P (2013) Voltare pagina?, Pearson
"Role distribution in public-private partnerships", con L. Leone, L. Forti, International Studies of Management and Organization, 42, 4, 2012