ROSANNA TARRICONE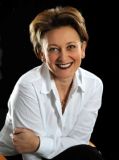 Associate Professor
Department of Social and Political Sciences

Courses a.y. 2022/2023
10492

HEALTH ECONOMICS FOR MEDICAL DEVICES
11383

VALUTAZIONE ECONOMICA IN SANITA' [ECONOMIC EVALUATION IN THE HEALTHCARE SECTOR]
11396

POLITICHE E SISTEMI DI GESTIONE DEI DISPOSITIVI MEDICI [POLICIES AND MANAGEMENT SYSTEMS OF MEDICAL DEVICES]
11449

PRINCIPI DI PROCESS E PROJECT MANAGEMENT NELLE AZIENDE SANITARIE E SOCIO-ASSISTENZIALI [BASICS OF PROCESS AND PROJECT MANAGEMENT IN HEALTHCARE SECTOR AND SOCIAL SERVICES]
11938

PUBLIC VALUE & PERFORMANCE MANAGEMENT
20574
REGULATION AND ECONOMICS OF HEALTHCARE INDUSTRY
30009
ECONOMIA E MANAGEMENT DELLE AMMINISTRAZIONI PUBBLICHE [PUBLIC ADMINISTRATION ECONOMICS AND MANAGEMENT]
30444
PUBLIC MANAGEMENT (BUSINESS GOVERNMENT RELATIONS)
Biographical note
Università Bocconi 1992, degree in Business Administration. MSc in Health Services Management with distinction at the University of London in 1996. PhD in Public Health and Policy at the University of London in 2003.
Academic CV
Associate Dean, Divisione Government, Health and Nonprofit, SDA Bocconi School of Management, Università Bocconi. Associate Professor at the Department of Social and Political Science.
Research areas
Economic evaluation analysis of healthcare programmes, health policy, public health, health technology assessment and budget impact analysis.
Visit my profile at Research Gate and Google Scholar
Publications
SELECTED PUBLICATIONS
Tarricone R, Petracca F, Cucciniello, Ciani O. Recommendations for developing a lifecycle, multidimensional assessment framework for mobile medical apps. Health Economics, 2022 https://doi.org/10.1002/hec.4505
Drummond M, Tarricone R, Torbica A. European Union regulation of health technology assessment: what is required for it to succeed? The European Journal of Health Economics, 2022 https://doi.org/10.1007/s10198-022-01458-6.
Borsoi L, Callea G, Tarricone R. How to Reduce Inequity of Access to Cardiac Rehabilitation After Surgical Aortic Valve Replacement. Recommendations for the Post–COVID-19 Era from a Real-World, Population-Based Study. Clinical Therapeutics, 2022; https://doi.org/10.1016/j.clinthera.2022.02.002
Meregaglia M, Tarricone R. Feasibility of Deriving Health State Utilities in Mycosis Fungoides Cutaneous T-Cell Lymphoma Using Mapping Algorithms. Pharmacoeconomics Open, 2022 https://doi.org/10.1007/s41669-022-00326-6
Tarricone R, Robinson J. Harmonization of Health Technology Assessment Across the European Union: Lessons For The United States. Health Affairs Blog, 2021 https://www.healthaffairs.org/do/10.1377/forefront.20211130.24462
Martin B, Cereda E, Caccialanza R, Pedrazzoli P, Tarricone R, Ciani O. Cost-effectiveness analysis of oral nutritional supplements with nutritional counselling in head and neck cancer patients undergoing radiotherapy. Cost Effectiveness and Resource Allocation, 2021 https://doi.org/10.1186/s12962-021-00291-7
Ricciardi W, Tarricone R. The evolution of the Italian National Health Service. The Lancet, 2021 https://doi.org/10.1016/S0140-6736(21)01733-5
Cucciniello, M., Petracca, F., Ciani, Tarricone R. Development features and study characteristics of mobile health apps in the management of chronic conditions: a systematic review of randomised trials. NPJ Digital Medicine, 2021 https://doi.org/10.1038/s41746-021-00517-1
Tarricone R, Listorti E, Tozzi V, Torbica A, Banks H, Ghislandi S, Altini M, Annicchiarico M, Ardizzoni A, Bordon P, Bossi P, Cascinu S, Numico G, Puglisi F, Fasola G. Transformation of Cancer Care during and after the COVID Pandemic, a point of no return. The Experience of Italy. Journal of Cancer Policy, 2021 https://doi.org/10.1016/j.jcpo.2021.100297
Tarricone R, Amatucci F, Armeni P, Banks H, Borsoi L, Callea G, Ciani O, Costa F, Federici C, Torbica A, Marletta M. Establishing a national HTA program for medical devices in Italy: Overhauling a fragmented system to ensure value and equal access to new medical technologies. Health Policy, 2021 https://doi.org/10.1016/j.healthpol.2021.03.003
Tarricone R, Petracca F, Ciani O, Cucciniello M. Distinguishing features in the assessment of mHealth apps. Expert Review of Pharmacoeconomics and Outcomes Research, 2021 https://doi:10.1080/14737167.2021.1891883
Torbica A, Rognoni C, Tarricone R. Investigating Patients' Preferences to Inform Drug Development Decisions: Novel Insights from a Discrete Choice Experiment in Migraine. Int. J. Environ. Res. Public Health, 2021 https://doi.org/10.3390/ijerph18094916
Rognoni C, Tozzi M, Tarricone R. Endovascular versus surgical creation of arteriovenous fistula in hemodialysis patients: Cost-effectiveness and budget impact analyses. The Journal of Vascular Access, 2021 https://doi.org/10.1177%2F1129729820921021
Tarricone R, Rognoni C. What can health systems learn from COVID-19? Eur Heart J Suppl, 2020 https://doi.org/10.1093/eurheartj/suaa185
Tarricone R, Ciani O, Torbica A, Brouwer W, Chaloutsos G, Drummond M, Martelli N, Persson U, Leidl R, Levin L, Sampietro-Colom L & Taylor RS. Lifecycle evidence requirements for high-risk implantable medical devices: a European perspective. Expert Review of Medical Devices, 2020 https://doi.org/10.1080/17434440.2020.1825074
Petracca F, Ciani O, Cucciniello M, Tarricone R. Harnessing digital health technologies during and after the COVID-19 pandemic: context matters. Journal of Medical Internet Research, 2020 https://doi.org/10.2196/21815
Tarricone R, Ciani O, D'Acunto S, Scalzo S. The rise of rules: Will the new EU regulation of medical devices make us safer? European Journal of Internal Medicine, 2020 https://doi.org/10.1016/j.ejim.2020.07.012
Rognoni,C, Cuccurullo D, Borsoi, L. et al. Tarricone R & M Piccoli. Clinical outcomes and quality of life associated with the use of a biosynthetic mesh for complex ventral hernia repair: analysis of the "Italian Hernia Club" registry. Scientific Reports, 2020 https://doi.org/10.1038/s41598-020-67821-w
Tarricone R, Rognoni C, Arnoldo L, Mazzacane S, Caselli E. A Probiotic-Based Sanitation System for the Reduction of Healthcare Associated Infections and Antimicrobial Resistances: A Budget Impact Analysis. Pathogens 2020 https://doi.org/10.3390/pathogens9060502
Rognoni C, Lugli M, Maleti O, Tarricone R. Venous stenting for patients with outflow obstruction and leg ulcers: cost-effectiveness and budget impact analyses. Journal of Comparative Effectiveness Research, 2020 https://doi.org/10.2217/cer-2020-0030
Drummond M, Torbica A, Tarricone R. Should health technology assessment be more patient centric? If so, how? The European Journal of Health Economics, 2020 https://doi.org/10.1007/s10198-020-01182-z
Rognoni C, Armeni P, Tarricone R, Donin G. Cost–benefit Analysis in Health Care: The Case of Bariatric Surgery Compared with Diet. Clinical Therapeutics, 2020 https://doi.org/10.1016/j.clinthera.2019.12.001
Torbica A, Fornaro G, Tarricone R, Drummond M. Do Social Values and Institutional Context Shape the Use of Economic Evaluation in Reimbursement Decisions? An Empirical Analysis. Value in Health, 2020 https://doi.org/10.1016/j.jval.2019.11.001
Boscolo PR, Callea G, Ciani O, Tarricone R. Measuring Value in Health Care: A Comparative Analysis of Value-based Frameworks. Clinical Therapeutics, 2020 https://doi.org/10.1016/j.clinthera.2019.11.017
Tarricone R, Cucciniello M, Armeni P, Petracca P, Desouza K, Hall LK, Keefe D. Mobile Health Divide Between Clinicians and Patients in Cancer Care: Results from a Cross-Sectional International Survey. JMIR
Meregaglia M, Borsoi L, Cairns J, Tarricone R. Mapping health-related quality of life scores from FACT-G, FAACT and FACIT-F onto preference-based EQ-5D-5L utilities in non-small cell lung cancer-cachexia. The European Journal of Health Economics, 2019 https://doi.org/10.1007/s10198-017-0930-6
Ciani C, Cucciniello M, Petracca F, Apolone G, Merlini G, Novello S, Pedrazzoli P, Zilembo N, Broglia C, Capelletto E, Garassino M, Nicod E, Tarricone R. The Lung Cancer App (LuCApp) study protocol: a randomised controlled trial to evaluate a mobile supportive care app for patients with metastatic lung cancer. BMJ Open, 2019 http://dx.doi.org/10.1136/bmjopen-2018-025483
Caselli E, Brusaferro S, Coccagna M, Arnoldo L, Berloco F, Antonioli P, Tarricone R, Pelissero G, Nola S, La Fauci V, Conte A, Tognon L, Villone G, Trua N, Mazzacane S, for the SAN-ICA Study Group. Reducing healthcare-associated infections incidence by a probiotic-based sanitation system: A multicentre, prospective, intervention study. PLoS ONE, 2018 https://doi.org/10.1371/journal.pone.0199616
Rognoni C, Ciani O, Sommariva S, Bargellini I, Bhoori S, Cioni R, Facciorusso A, Golfieri R, Gramenzi A, Mazzaferro V, Mosconi C, Ponziani F, Sacco R, Trevisani F, Tarricone R. Trans-arterial radioembolization for intermediate-advanced hepatocellular carcinoma: a budget impact analysis. BMC Cancer, 2018 https://doi.org/10.1186/s12885-018-4636-7
Pallari E, Lewison G, Ciani O, Tarricone R, Sommariva S, Begum M, and Sullivan R. The impacts of diabetes research from 31 European Countries in 2002 to 2013. Research Evaluation, 2018 https://doi.org/10.1093/reseval/rvy006
Torbica A, Tarricone R, Drummond M. Does the approach to economic evaluation in health care depend on culture, values and institutional context? The European Journal of Health Economics, 2018 https://doi.org/10.1007/s10198-017-0943-1
Rognoni C, Ciani O, Sommariva S, Tarricone R. Cost-effectiveness analysis of treatments involving radioembolization in intermediate stage hepatocellular carcinoma. Journal of Comparative Effectiveness Research, 2018 https://doi.org/10.2217/cer-2017-0050
Rognoni C, Tarricone R. Intermittent catheterisation with hydrophilic and non-hydrophilic urinary catheters: systematic literature review and meta-analyses. BMC Urology, 2017 https://doi.org/10.1186/s12894-016-0191-1
Berger ML, Sox H, Willke RJ, Brixner DL, Eichler H-G, Goettsch W, Madigan D, Makady A, Schneeweiss S, Tarricone R, Wang SV, Watkins J, Mullins CD. Good Practices for RealWorld Data Studies of Treatment and/or Comparative Effectiveness: Recommendations from the Joint ISPORISPE Special Task Force on RealWorld Evidence in Health Care Decision Making. Value in Health, 2017 https://doi.org/10.1016/j.jval.2017.08.3019
Begum M, Lewison G, Sommariva S, Ciani O, Tarricone R, and Sullivan R. European Diabetes Research and Its Funding, 2002-13. Diabetic Medicine, 2017 https://doi.org/10.1111/dme.13411
Mujica-Mota R, Watson LK, Tarricone R, Jäger M. Cost-Effectiveness of Timely Versus Delayed Primary Total Hip Replacement In Germany: A Social Health Insurance Perspective. Orthopedic Reviews, 2017 https://dx.doi.org/10.4081%2For.2017.7161
Callea G, Cavallo MC, Tarricone R, Torbica A. Learning effect and diffusion of innovative medical devices: the case of transcatheter aortic valve implantation in Italy. Journal of Comparative Effectiveness Research, 2017 https://doi.org/10.2217/cer-2016-0083
Rognoni C, Sommariva S, Ciani O, Tarricone R. Real-World Data for the Evaluation of Transarterial Radioembolization versus Sorafenib in Hepatocellular Carcinoma: A Cost-Effectiveness Analysis. Value in Health, 2017 https://doi.org/10.1016/j.jval.2016.09.2397
Rothery C, Claxton K, Palmera S, Epstein D, Tarricone R, Sculpher M. Characterising uncertainty in the assessment of medical devices and determining future research needs. Health Economics, 2017 https://doi.org/10.1002/hec.3467
Tarricone R, Torbica A, Drummond M. Challenges in the Assessment of Medical Devices: the MedtecHTA project. Health Economics, 2017 https://doi.org/10.1002/hec.3469
Tarricone R, Torbica A, Drummond M. (for the MedtecHTA project group) Key Recommendations from the MedtecHTA Project. Health Economics, 2017 https://doi.org/10.1002/hec.3468
Tarricone R, Callea G, Ogorevc M, Prevolnik Rupel V. Improving the methods for the economic evaluation of medical devices. Health Economics, 2017 https://doi.org/10.1002/hec.3471
Callea A, Armeni P, Marsilio M, Jommi C, Tarricone R. The impact of HTA and procurement practices on the selection and prices of medical devices. Social Science and Medicine, 2017 https://doi.org/10.1016/j.socscimed.2016.11.038
Rognoni C & Tarricone R. Healthcare Resource Consumption for Intermittent Catheterization: Cost-Effectiveness of Hydrophilic Catheters and Budget Impact Analyses. BMJ Open 2017 http://dx.doi.org/10.1136/bmjopen-2016-012360
Drummond M, Tarricone R, Torbica A. Incentivising research into the effectiveness of medical devices. The European Journal of Health Economics, 2016 https://doi.org/10.1007/s10198-016-0820-3
Tarricone R, Boscolo P.R, Armeni P. What type of clinical evidence is needed to assess health technologies? European Respiratory Review 2016;25:259-265 10.1183/16000617.0016-2016
Armeni P, Boscolo PR, Tarricone R, Capodanno D, Maggioni A, Grasso C, Maisano F. Real-World Cost Effectiveness of Mitraclip combined with Medical Therapy Versus Medical Therapy Alone in Patients with Moderate or Severe Mitral Regurgitation. International Journal of Cardiology, 2016 https://doi.org/10.1016/j.ijcard.2016.01.212