STEFANO ZORZOLI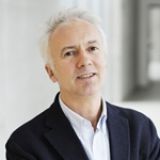 Associate Professor
Department of Finance

Courses a.y. 2022/2023
11806

ACCOUNTING, RISK EVALUATION AND FINANCIAL ANALYSIS FOR BANKS
20246
ANALISI E VALUTAZIONE DELLE INFORMAZIONI DI MERCATO DELLE BANCHE E DELLE ASSICURAZIONI [INFORMATION AND FINANCIAL REPORTING OF BANKS AND INSURANCE COMPANIES: ANALYSIS AND EVALUATION]
30006
SISTEMA FINANZIARIO / FINANCIAL MARKETS AND INSTITUTIONS
30027
ECONOMIA E GESTIONE DELLE ISTITUZIONI FINANZIARIE [ECONOMICS AND MANAGEMENT OF FINANCIAL INSTITUTION]
Biographical note
Born in Milan, September 15 1959.
1984, Università "Luigi Bocconi", Degree in Business Administration
Academic CV
Associate Professor of Financial Markets and Institutions.
Research areas
Accounting and financial statements analysis of banks and financial institutions.
Internal controls and internal auditing in banks and financial institutions.
Publications
SELECTED PUBLICATIONS
"Titoli e partecipazioni nel nuovo bilancio bancario", in AA.VV., Il nuovo bilancio delle banche, Milano, Egea, 1994
"Le soluzioni esogene alle crisi bancarie", in R. Ruozi (a cura di), Le crisi bancarie, Milano, EGEA, 1995;
"La tassazione degli organismi di investimento collettivo del risparmio: profili di convenienza comparata per l'investitore italiano" (con P. Ferrari), NEWFIN, Centro Studi sull'Innovazione Finanziaria, Università Bocconi, paper n. 2/2001
"Gli aspetti contabili e fiscali", in C. Porzio (a cura di), Securitization e crediti in sofferenza. Problemi gestionali, contabili e normativi nella recente esperienza italiana, Roma, Bancaria Editrice, 2001
"Gli investimenti finanziari e la normativa tributaria. Il ruolo della consulenza fiscale", in P. Musile Tanzi (a cura di), Manuale del private banker, 5a ed., Milano, Egea, 2007.
"Il bilancio delle banche e l'analisi della performance", in P. Mottura e S. Paci (a cura di), Banca. Economia e gestione, Milano, Egea, 2009